Thunder 2017
October 20, 2017

-

October 22, 2017
2017 Thunder Middle School Retreat
October 20-22, 2017
Calling all adventurers! The quest of a lifetime awaits you this fall at Cascades Camp! Hold onto your hat, grab your trusty
compass, and join hundreds of others (…maybe even Indiana Jones himself!) on October 20th-22nd, 2017 in "the search for meaning."
You'll dodge mummies and giant boulders in an epic big game, participate in thrilling activities like Ultimate Frisbee, zip lining, trail rides, and crafts, and be challenged in your faith as you learn how to navigate all the obstacles that come
your way.
Theme: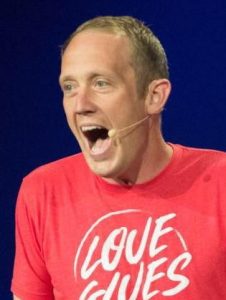 The Search for Meaning
Speaker:
Erik Anderson, Outreach Pastor at Crossroads Church in Woodbury, Minnesota.
Worship:  
Crossroads Community Covenant Church in Yelm, WA,
Registration:
[Click Here] to download the Thunder Flyer with blanks for prices
[Click Here] to download the Group Leader Registration Packet
Instructions:
Promote Thunder with your group using the flyer above.
Each participant must register at cascadescamp.org/register (select Fall and Winter 2018)
Collect payments from your group
[Click Here] to fill out your Early Registration Ticket Form and mail payment by October 6th
[Click Here] to fill out the Regular Registration Ticket Form and mail final payment by October 17th