2020 Emerge Retreat
May 1, 2020 @ 7:00 pm

-

May 3, 2020 @ 1:00 pm

A place for young adults, ages 18-28, of all backgrounds from the Pacific Northwest to come together for fellowship, fun and to grow in their faith.  You can expect dynamic teaching, engaging worship, exciting activities, opportunities to relax, new friends and much more.
Speaker: Dominique Gilliard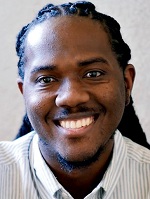 Dominique DuBois Gilliard is the Director of Racial Righteousness and Reconciliation for the Love Mercy Do Justice (LMDJ) initiative of the Evangelical Covenant Church (ECC). He is the author of Rethinking Incarceration: Advocating for Justice that Restores. Gilliard also serves on the board of directors for the Christian Community Development Association and Evangelicals for Justice. An ordained minister, Gilliard has served in young adult and pastoral ministry in Atlanta, Chicago, and Oakland. He was also a campus minister at North Park University and the racial righteousness director for ECC's ministry initiatives in the Pacific Southwest Conference.
[Click Here] for Dominique's full bio
Worship Leader: Genesis Ueligitone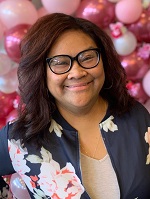 Returning for 2020, Pastor Genesis is the Family Life and Worship Pastor at City View Church in Renton, WA.  She has served in almost every ministry/department, though her primary call is evident through her gift of leading worship and service through youth/young adults ministry, which she has been apart of for 10+ years in various capacities. When she's not at church, you can usually find her somewhere reading a book, taking a nap or watching HGTV/Food Network next to her husband, Jesse.
[Click Here] for Genesis' full bio
Workshops:
Rethinking Incarceration with Dominique Gilliard
Schedule:
Friday
7-8 Check in
9 Session 1
Saturday
8 Breakfast
10 Session 2
12:30 Lunch
1-2:30 Workshop
3 Free Time/Paid Activities
5:30-6:30 Dinner
7-9 Session 3
Sunday
9:30 Brunch
11 Session 4
Registration:
$110 by April 15th
$120 by April 25th
Online Registration Coming Soon
FAQ:
What is a young adult?  In general, we are referring to ages 18-28.  Often referred to as Millennials, early adults and college age, this group is in a unique place in life.  Please contact us with questions or to request an exception.
What is housing like?  We will be staying in cabins at Brightwood Station at Cascades Camp.  You will have your own bunk in a cabin with other participants.  Each cabin has private bathroom and shower facilities.
What about married couples?  Married couples are welcome to Emerge Retreat.  Because of limitations with our arrangement with Cascades Camp options include lodging separately in guys and girls cabins, lodging together in a tent at Liberty Ridge or renting an entire cabin at an increased price.
Who is leading this retreat?  The Emerge Retreat is sponsored by the PacNWC.  It s being led by a team including Erik Cave from the PacNWC Staff, Kristi Smith from Milwaukie Covenant, Nathan Samayon from Quest Church and Zach Carrell from Cedar Creek Covenant Church.