2016 Clergy, Staff and Families Retreat
October 10, 2016 @ 4:00 pm

-

October 12, 2016 @ 2:00 pm

Clergy, Staff and Families Retreat
October 10-12, 2016
Cascades Camp and Conference Center
We hope to see you all at the upcoming retreat at Cascades Camp open to all pastors, church staff, chaplains, missionaries, and their families in the Pacific Northwest Conference! We are excited to welcome Brandi Sanders as our worship leader and Rev. Dr. David Kersten as our speaker this year, addressing the topic of conflict in ministry. Peg Melhaff from River Ridge/Olympia and her amazing team continue to direct the children's ministries, and Micah Holmes and Calvin Hardy will be leading connection times with Middle and High Schoolers. Join your colleagues and partners in ministry for a time of refreshment, connection, learning, and worship.
Registration:
Registration for this event is a TWO-STEP process*. Please register for the retreat and lodging.
[Click Here] to Register for Lodging with Cascades Camp
Lodging/meals, 2 in room (12-Ad) $163 | (5-11 yrs) $82

Lodging/meals, 3+ in room (12-Ad) $129 | (5-11 yrs) $65 | (1-4 yrs) $32

Camping/meals (12-Ad) $112 | (5-11 yrs ) $56 | (1-4 yrs) $28

Commuting/all meals $112

Commuting/3 meals $56
[Click Here] for Retreat Registration via Square
The retreat costs $100** per household so just register once. (This includes clergy couples)

Registration

will close

on

September 26

.

Questions? [Click Here] to contact Mark Carlson, PNWC Ministerium Vice-Chair.
*Note: There is a Tuesday only option (includes lunch). Please register through Square($25**) or pay at the door ($30**).
**Transactions via credit card will include a small additional transaction fee.
Speaker: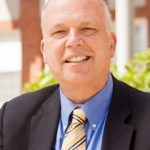 Rev. Dr. David Kersten became Dean of North Park Theological Seminary in the fall of 2012 ready to lead the school in its continuing mission to prepare individuals to serve the church—a mission in which he actively participated as both a student and a pastor and administrator in the Evangelical Covenant Church (ECC).
Ordained to word and sacrament in the ECC, David served congregations in Alabama, Florida, Washington, and Minnesota before accepting a call to serve the denomination as executive minister of the Department of the Ordered Ministry for 11 years. David is married to Sandy and has three adult children.
Worship:
Rev. Brandi S. Sanders, a new resident of Kent, WA, is originally from the south suburbs of Chicago. Brandi grew up attending Oakdale Covenant Church where she served in the music ministry from a very young age. For more than ten years, Brandi played a significant role in the music ministry of Oakdale Covenant Church. Brandi's love for music followed her to seminary. While studying on campus at North Park Theological Seminary, Brandi led the seminary's gospel choir. Brandi has led worship around the denomination, serving at conferences and churches and even the denominational offices. Before answering the call to chaplaincy, Brandi served as Worship Associate at First Covenant Church of St. Paul. Brandi is the proud wife of Pastor Leslie X. Sanders and equally proud mom of daughter, Sarabi Adams-Sanders.
Sponsored by the PacNWC Ministerial Association.