128th Annual Meeting of the Pacific Northwest Conference
Spring Forth!
Jeremiah 17:7-8
Newport Covenant Church, Bellevue, WA
Friday Night Worship Speaker: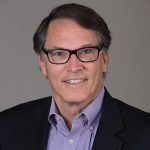 Gary Walter – President of the Evangelical Covenant Church
Rev. Gary Walter Walter has served as President of the ECC since 2008. He previously served as a pastor at Newport Covenant Church in Bellevue, Washington, and Clairemont Covenant Church in San Diego, California. Before becoming president, he served as the executive minister of the Department of Church Growth and Evangelism of the ECC. He holds a Bachelor of Arts degree in Journalism from the University of California-Berkeley and a Master of Divinity from North Park Theological Seminary. He and his wife, Nancy, are founding members of DeerGrove Covenant Church in Palatine, Illinois, and have three daughters (Amy, Alissa, and Lauren) and several grandchildren.
Schedule:
Friday, April 27, 2018
  5:30 PM
 
Dinner
  7:00 PM
Worship Service
Saturday, April 28, 2018
  7:00 AM
Covenant Men's Breakfast
  8:30 AM to 12:00 PM
PacNWC Annual Business Meeting
  12:00 PM
Lunch & Networking
[Click Here] to download the Annual Meeting Brochure – PDF (Coming Soon)
[Click Here] to download the Annual Meeting Bulletin Insert – PDF (Coming Soon)
Registration:
[Click Here] to register online. (Coming February 15th)
[Click Here] to download the printable mail in registration form.
Additional Opportunities:
Ministers Business Meeting and Continuing Education
April 27th, 8:30 AM – 5:00 AM
[Click Here] for more information
Register with Annual Meeting Registration
Covenant Men's Breakfast
April 28th, 7:00 AM
Register with Annual Meeting Registration
---
[Click Here] to Register (Coming Soon)