Young Adult Ministry of the Pacific Northwest Conference
Imagine forming strong relationships, making a difference in the world, experiencing new places and cultures all while growing as a disciple of Jesus.  This is what the Emerge Discipleship Experience is all
about.  This month-long opportunity will gather young adults from across the Northwest to live in community while learning and growing in Biblical understanding, racial reconciliation, leadership, service, and missional living.  It will include teaching from the Covenant pastors, experiential learning, opportunities to serve, and one or more missions trips.
July 2017, Seattle WA
[Click Here] for more information
A place for young adults of all backgrounds from the Pacific Northwest come together for fellowship, fun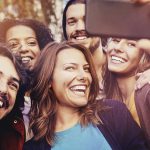 and to grow in their faith.  You can expect dynamic teaching, engaging worship, exciting activities, opportunities to relax, new friends and much more.
May 5-7, 2017 @ Cascades Camp
$110 (scholarships available)
[Click Here] for more information and to Register
Emerge College Cohort
Move Out – Go to Community College – Get Ahead.  Emerge College Cohort is a comprehensive Community College Program designed to help students earn their two-year Associates Degree through a Community College while developing the life skills they need to succeed in life.  Students move out from their home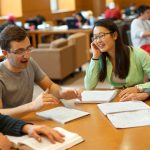 communities and come to live in a "Host Home" provided through a local Covenant Church. Every Student is provided with Academic Accountability to help them stay on the path towards graduation.  Our Emerge students are guided by a Campus Pastor who walks with them through Community College, teaching them vital life skills to help prepare them for their future.
We are currently moving toward forming an Emerge College Cohort in Portland, OR for Fall 2017.
[Click Here] to Erik Cave to be notified when more information is available.